Cooler Launch Bag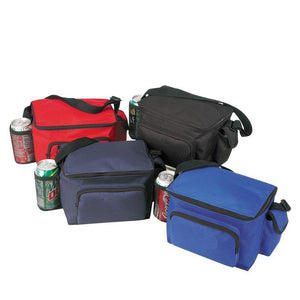 A cooler lunch bag or thermal lunch bag is a particular type of bag, uniquely made of thermally insulating materials. These bags maintain the temperature of the contents inside, keeping the cold items cold and the hot items, hot.
Do you wish to go off to work, go back to school, head off to the gym, or go out on a picnic with your lunch, snacks, and beverages coolly stored and maintained how you love it? Sit back let us take you through a tour through our amazing cooler lunch bag.
This bag not only keeps its contents at the desired temperature, but it also does so in a lightweight manner. Its materials are made in a way to conceal weight and give the owner, less stress while carrying the bag. Its durability is another magnet that attracts lovers of cooler lunch bag to it. Its parts are made from the best of materials for making bags. Indeed, it's a combination of quality and durability.
Its endowed with a zip-around closure which opens to expose a deep, spacious, easy to clean interior which can accommodate as many materials as you wish. This spacious interior makes it the best bag for camping as it allows plenty of room for your sandwiches, chips, fruits, cookies, drinks etc.
Cooler lunch bags come in different colors and sizes giving you a variety to choose from. Some models come with front pockets or zippered side pockets which you can put in your frequently needed items into for easy assess.
Not to mention all these numerous qualities, this bag also has used as a promotional bag for brands that wish to give the perfect promotional bag gift to their customers. It has a large imprint area which can carry your logo, promoting your business everywhere the bag is taken to.
The most amazing fact about the cooler lunch bag is its affordability. The bag combines its qualities with its budget-friendly nature to be the perfect bag for you.
Check our list of amazing cooler lunch bags below.