Custom Canvas Bags Collection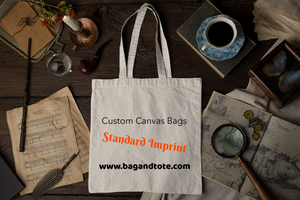 Our Custom Canvas Bags Collection is made up of versatile, lightweight, and affordable choices of bags for those who are looking for an eco-friendly option.
The Custom bags are made of sturdy cotton canvas and can be used for a variety of purposes. Whether you're looking for a bag to take to the beach, to use as a grocery bag, or as a carrying case for your laptop, these bags will get the job done.
Plus they are built to last long which means you will be enjoying your bags for a long time.