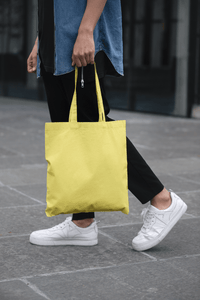 One of the excellent gifts for teachers is the custom canvas bag because each day teachers have to carry
their school stationery and supplies such as books and papers to and from school.
Teachers are experts
who commit themselves to ensuring that their students lives are better and yet they do not get so much
because of their efforts. Appreciating a teacher in a unique way is not something that ought to be too
expensive. A canvas tote bag that has been customize is one remarkable idea of gift that can be used to show
appreciation to a teacher. This is an extremely practical but affordable idea that will go a long way in
showing a teacher that you are extremely grateful because of their dedication and commitment to their
profession which is not forever shown adequate appreciation.

Teachers forever have a lot on their hands and the teachers bag that has been mainly custom designed
is a remarkable gift idea that will help in different ways. The teacher canvas tote bag is perfect for toting books
from the teachers home to the staff room or classroom that can be designed in charming colors and
presented to be the best teacher in the planet.
With a teacher canvas tote bag, the teacher can be capable to
carry school all the books and all other supplies needed for the teacher to continue providing the
students with standard education. The canvas tote bag will especially have sufficient room for the
teacher to carry everything that is needed to school.
A teachers tote bag can be mainly custom designed with a particular teacher in mind using bright and
sweet colors that make the tote bag pretty charming and stunning to carry around.
Teachers are
people who inspired, educate and empower people lives and one way to give something back to them
and present them appreciation is to present them with tote bags that are made to their specific
profession.
These bags can be custom made by adding a teachers name or specific subject.
A custom designed canvas tote bag is actually a stunning gift that any teacher will value and enjoy for
years to come. Just be sure that you make the tote bag specifically for the teacher, the bag should be
custom personalized with the teachers name and a wonderful and special graphic designs. Long after a
school day has ended, a teachers work will continue well into the night sometimes with preparation for
lessons for the next school day, the grading of tests, papers and many more and other details.