Custom Tote Bags & Promotional Bags & Drawstring Bags - Items tagged as "Cotton t shirts"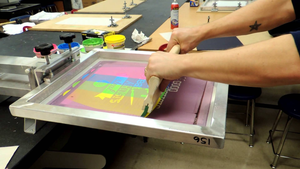 Custom Tote Bags are awesome for many reasons. They can be reused multiple times, guarantee long-term durability, and come in a wide range of styles, making it easy to find a Canvas bag that fits your style.
They are also a perfect alternative to plastic bags, so they help to reduce the amount of plastic waste we generate.
If you sell Canvas tote bags or own your own custom store, you may want to turn your Canvas tote bags into beautiful and personalized designs to pique potential customer's interest.
You can create screen printed tote bags by yourself at Bagandtote.com
If you have any doubts about your screen printing abilities, it's best to hire professional service that provides reliable screen printing on Canvas tote bags & Drawstring Bags.